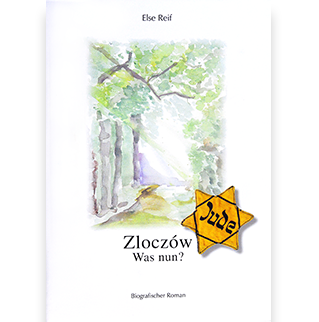 This is the true life story of the young Jewess Genia who, along with her family, gets drawn into the turmoil of the Second World War. Forced from Lemberg by the Russians, she winds up in Zolochiv, where she meets Mundek, the love of her life. A race to survive ensues in Poland, which is now under Nazi occupation.
Published in 2007 under the nom de plume Else Reif
Dennis comes home from kindergarten as he does every afternoon. However, suddenly, something is different. Tirelessly, the five-year-old pesters his mother with strange questions about a place called Uquaqua, marking the start of a turbulent weekend. In the many discussions which ensue, his mother finally finds out about Fanny. Fanny is the girl in Dennis' kindergarten he has fallen for. Apparently, she wants to whisk him away to a strange land. On Monday morning, Dennis' mother decides to put an end to all this, and goes to the kindergarten to discover the answer to the mystery of what exactly Uquaqua is …
Published in 2009 under the nom de plume Else Reif
Beatrice's whole life is suddenly thrown into chaos when she discovers she is expecting a baby by her stage partner Jani. Torn between common sense and the feelings she begins to develop, she starts to keep a diary for her unborn baby to explain the not exactly harmonious relationship between herself and the baby's father. Based on these diary entries, the reader finds out about David's life story in affectionate letters written to him by his mother until he reaches the age of 20.
Self-published in September 2012